Regular price
$190.00
Sale price
$94.99
Unit price
per
Sale
Sold out
Unveiling The Enchantment Of Emulating Masterful Touch
Have you ever yearned to experience the soothing touch of a trained therapist on your persistently tense neck and back?
Envision the ability to liberate tension, unravel knots, and alleviate discomfort using the same precision and consideration as a proficient therapist, all within the comfort of your own home.

 Deep Massager transforms this aspiration into reality, presenting you with a virtual set of masterful hands that perform miracles on your body, delivering a level of relief that stands on par with the expertise of seasoned professionals.
Home-Based Healing Therapy, Ranked #1 In The USA!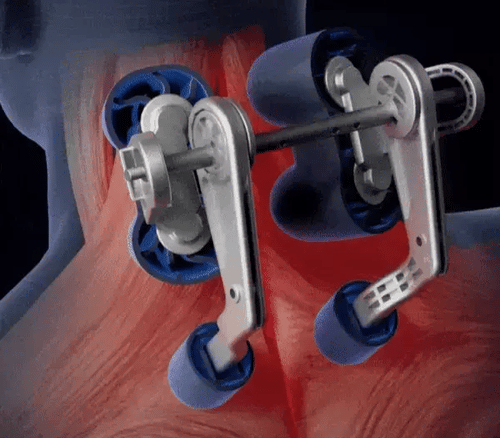 Supported by clinical studies, the cervical massager delivers deep-tissue massage, enhancing blood circulation effectively.
This leads to an enhancement in the delivery of oxygen and essential nutrients to compromised tissues, diminishing discomfort and inducing muscular ease. Its efficacy in alleviating neck pain, neuropathy, shoulder and back spasms is substantiated, earning the confidence of esteemed American experts.

Within a mere span of 3 weeks, this pioneering home-based therapy delivers alleviation and solace.

9000+ Necks Saved

Share
View full details